Here are a few tools to consider for organizing your ideas and research:
1) Post-it Notes
Post-it notes are great for brainstorming ideas and reconfiguring them to work out a logical flow for your argument, research, or paper.
Example: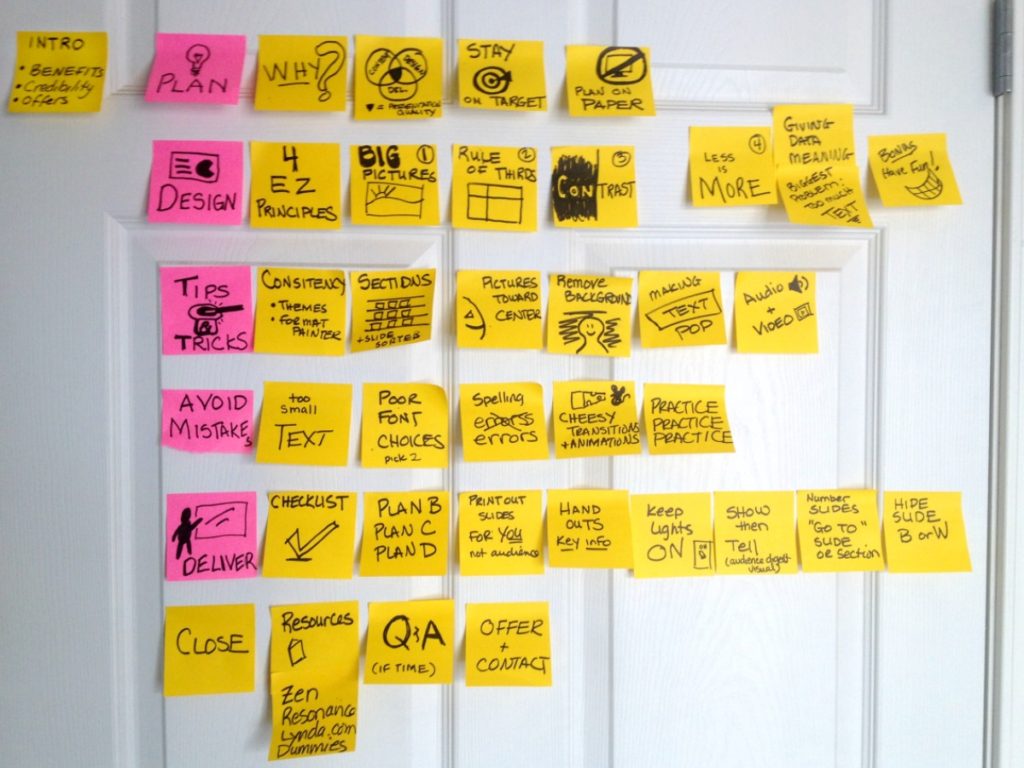 2) Mindmaps or flowcharts
Mind maps are also great visual tools for brainstorming your topic. Use basic structuring principles for your process analysis to define areas of the map, and fill in the details with information from your research.
Example: